School is out early on December 9th at 12:35pm. Lunch will be provided.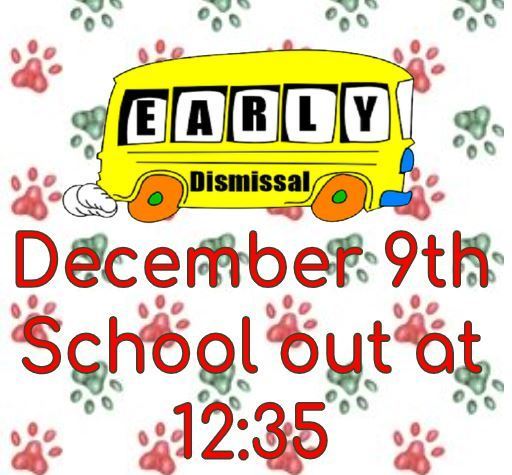 3rd Grade Fine Arts will be Tuesday December 13th @ 6pm. Please see the attached letter from our specials team! Students need to be at the school at 5:45pm. This is only for 3rd graders.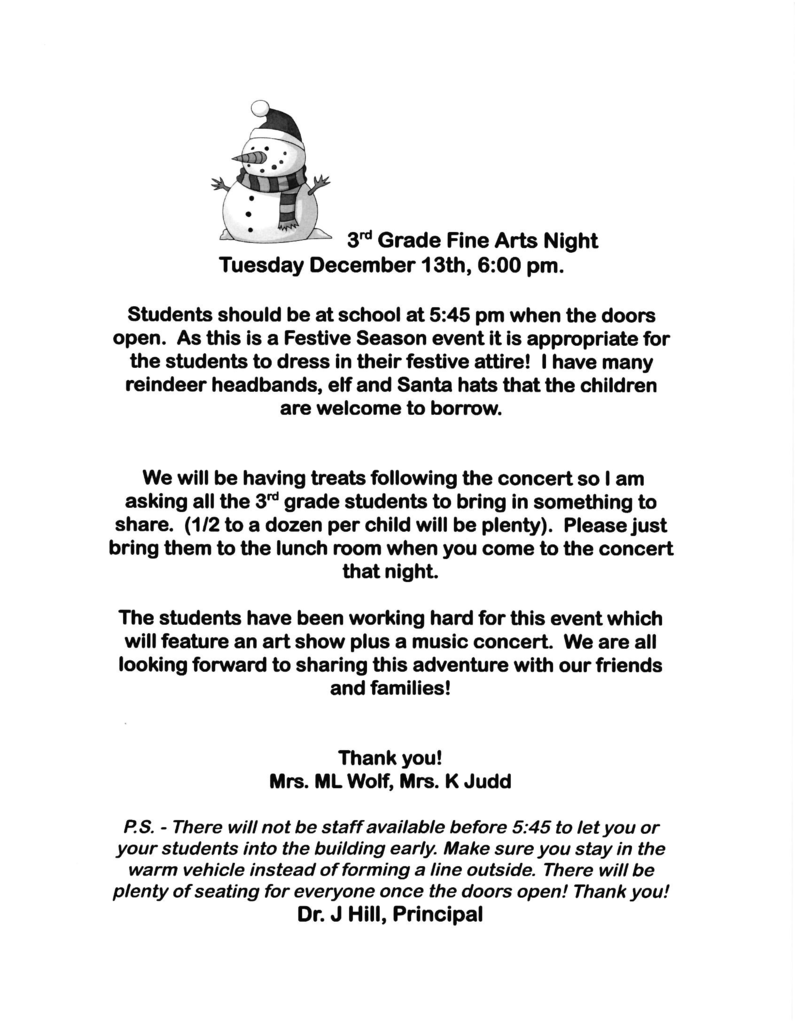 THANKFUL & GRATEFUL GAME This is a friendly reminder to please return the Thankful & Grateful take home game to school by this Wednesday, November 30. The class that has the most participation wins a pizza party.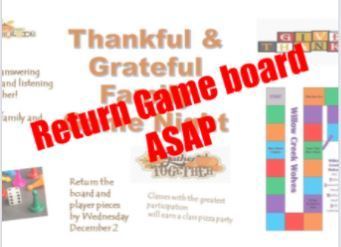 Thanksgiving break starts tomorrow! Remember, High-School releases at 2:30 today but elementary will get out at the normal 3pm. Buses may be running 5-10 minutes early today. We hope you have a great break.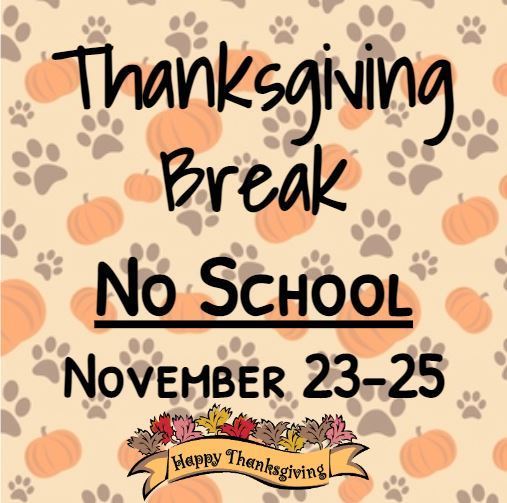 Willow Creek Gobble Gobble Update...... and the winner is.... Mr. Fenton's class! They brought in 436 pounds of food! As a school we raised 2,157 pounds of food! Way to go Wolves. Thank you for helping us fight hunger!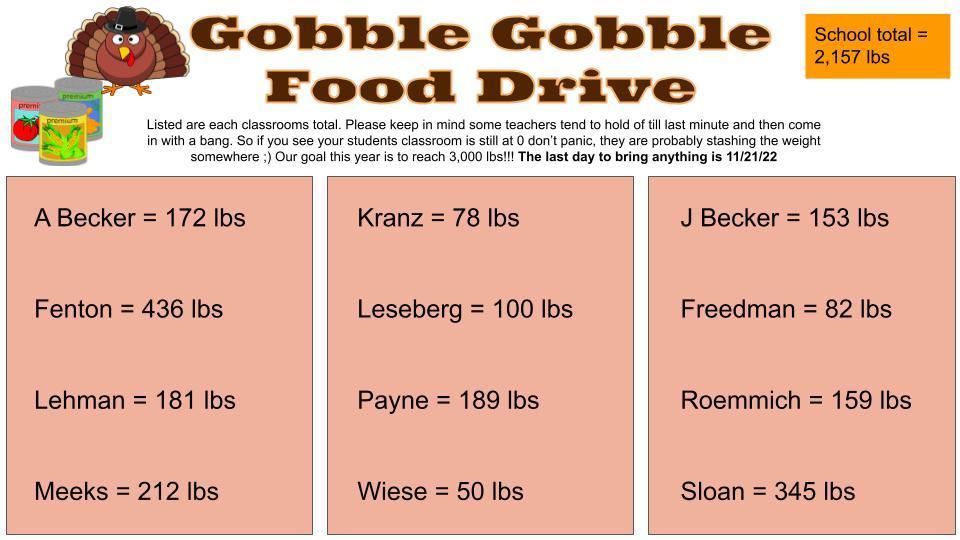 Willow Creek Gobble Gobble update - The last day to bring in food is Monday the 21st. We are at 1,215 lbs as of today! Remember the class that raises the most wins a pizza party!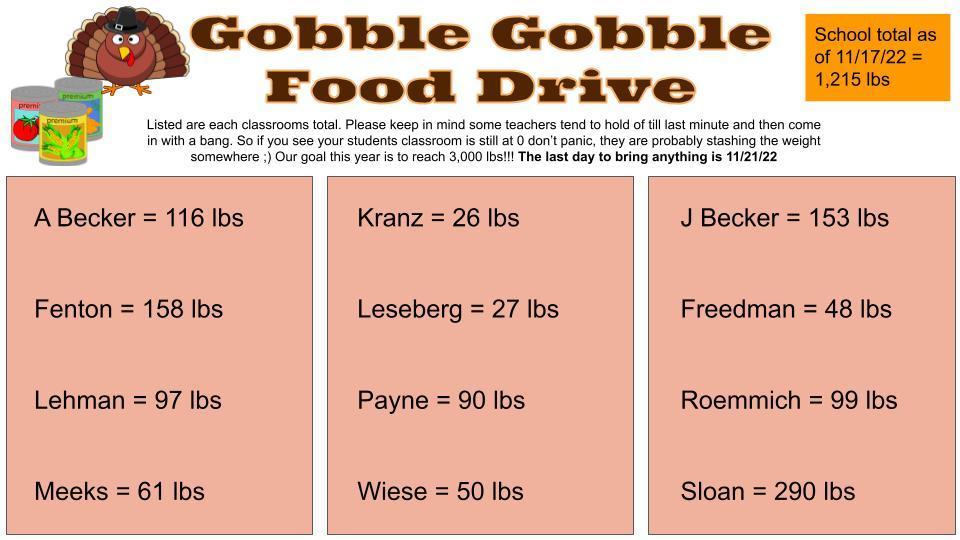 2nd grade Willow Creek Parents - Reminder tonight is our 2nd grade Fine Arts Night. Please bring your student no later than 5:45pm. The show starts at 6pm. Dress in red, white & blue! See you there!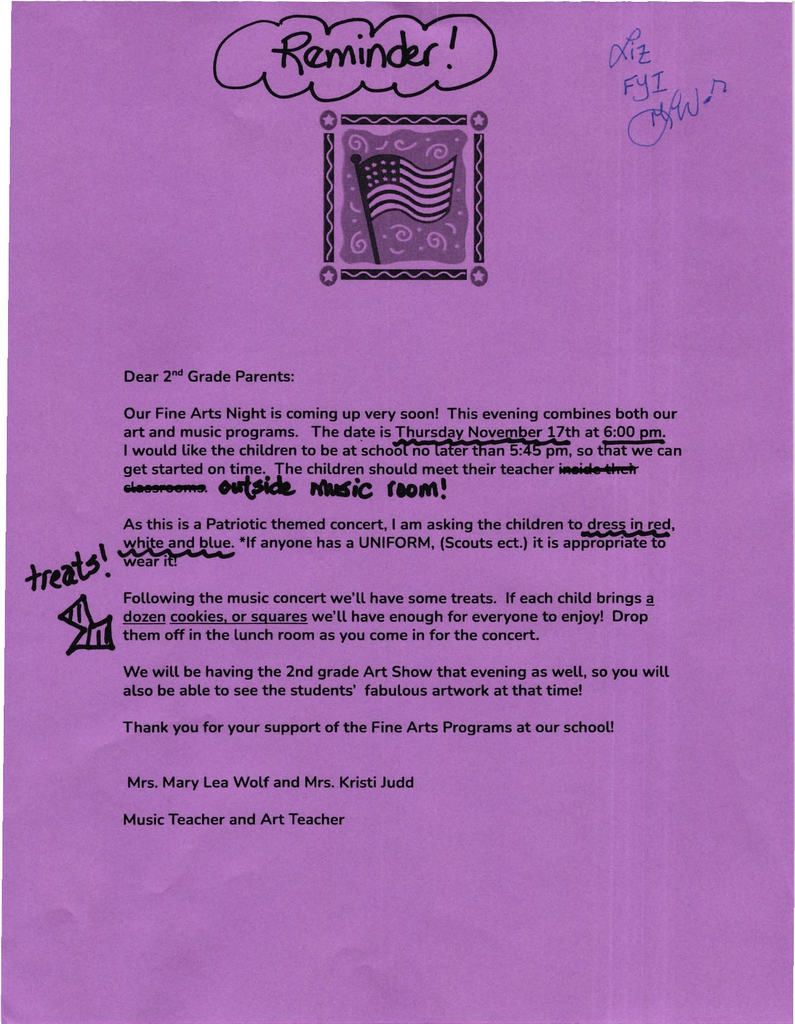 THANKFUL & GRATEFUL FAMILY TAKE HOME GAME: FYI...Tomorrow, your child will bring home a fun family game that you can play over the Thanksgiving break! Game pieces and instructions are included. Happy Thanksgiving!
Willow Creek Gobble Gobble update - We have 2 days left. Please see photo for totals as of today. Thank you Wolves for helping us fight hunger! The last day to bring items is Monday the 21st.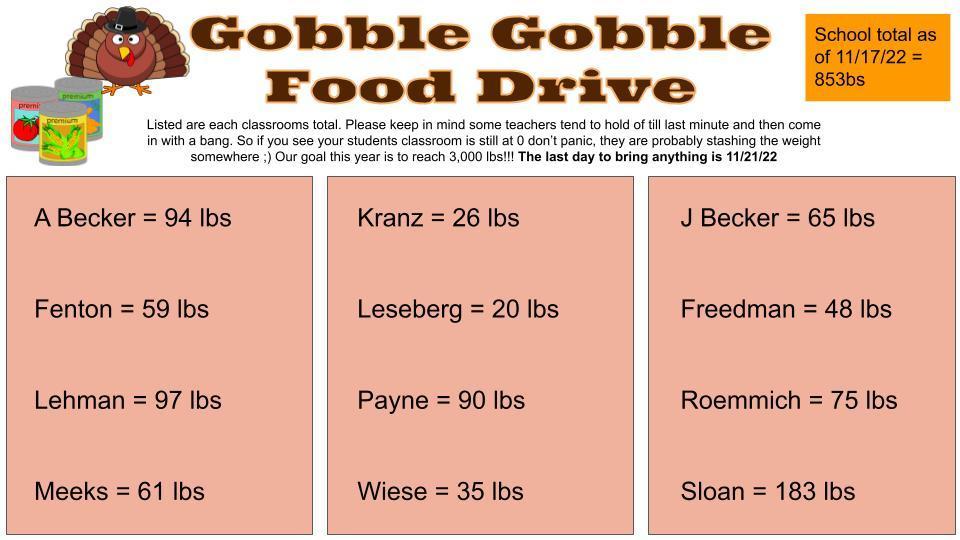 Listed are each classrooms total. Please keep in mind some teachers tend to hold of till last minute and then come in with a bang. So if you see your students classroom is still at 0 don't panic, they are probably stashing the weight somewhere ;) Our goal this year is to reach 3,000 lbs!!! The last day to bring anything is 11/21/22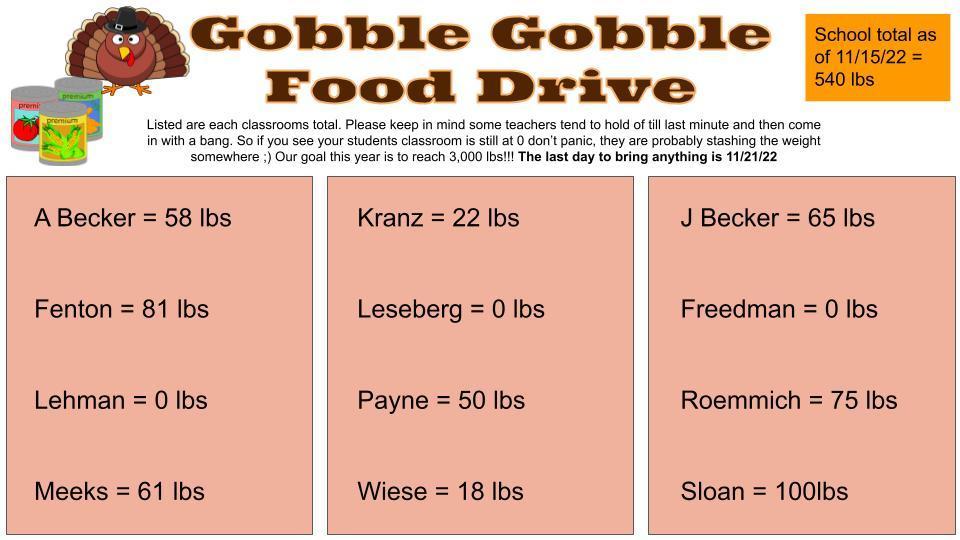 Willow Creek Parent Advisory Committee meeting today at 3:15pm. Please feel free to join us in the Library.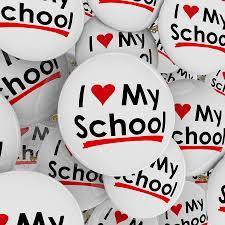 Reminder - Willow Creek picture retakes are tomorrow morning at 8am sharp in the gym. If you ordered pictures previously, you must have your picture packet with you. Order forms will be available tomorrow.

Next week dress up - please feel free to join us!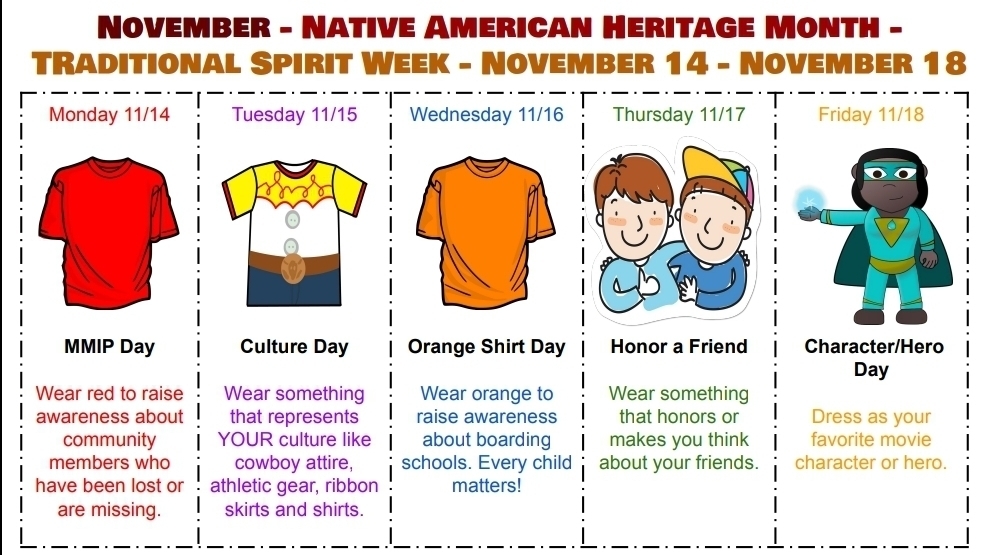 Get ready Willow Creek! Gobble Gobble is back! November 7th - 21st. Last year we raised 3,009 pounds of food. Every year we try to beat the next! Can we do it?? You can help beat hunger! Look what we can together! #gobblegobble #GobbleTilYouWobble #gobblegooblegive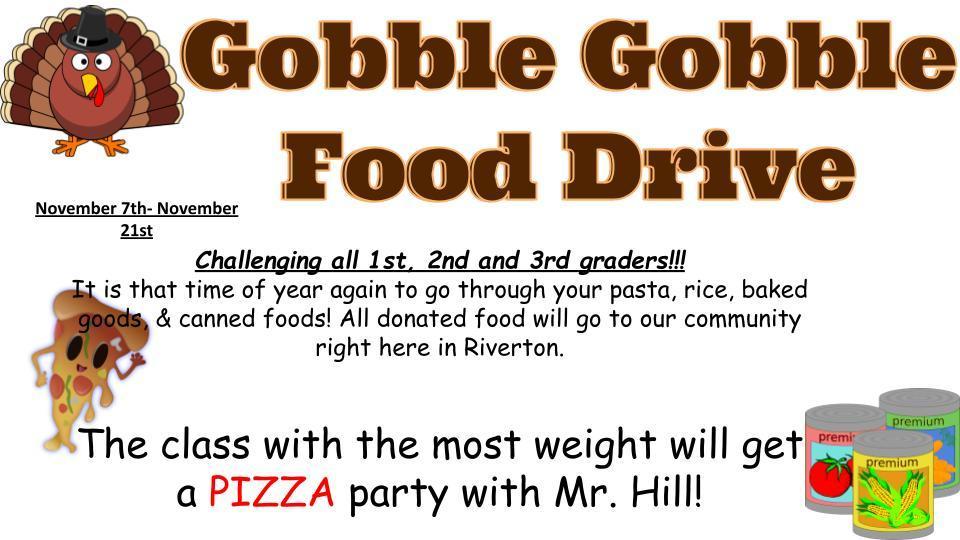 Picture retake day is November 15th at 8:00am sharp
Willow Creek will hold all Halloween festivities on Friday the 28th. Please see image for more information.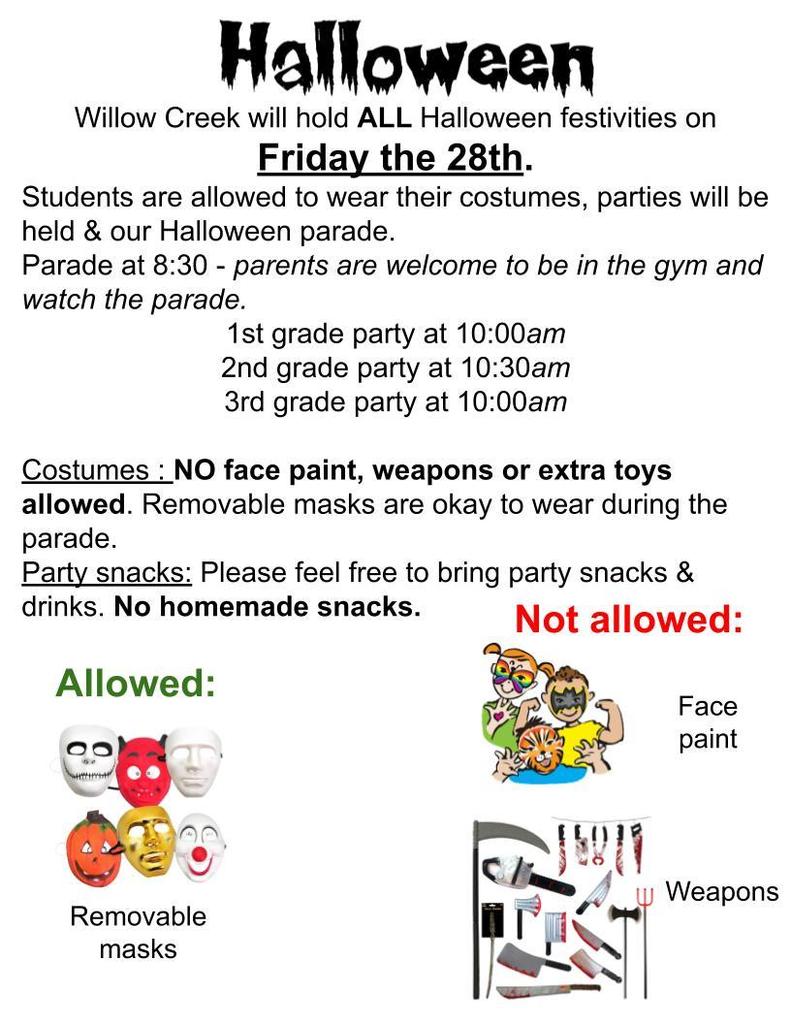 Check out our Facebook page for more videos & photos of our fun filled trip to SunHarvest Seasons Pumpkin Patch!

Check out our Facebook page for more photos of fire prevention week. Ask your student what they learned & talk about your home fire evacuation route. Thank you to the Riverton Fire Department for coming to Willow!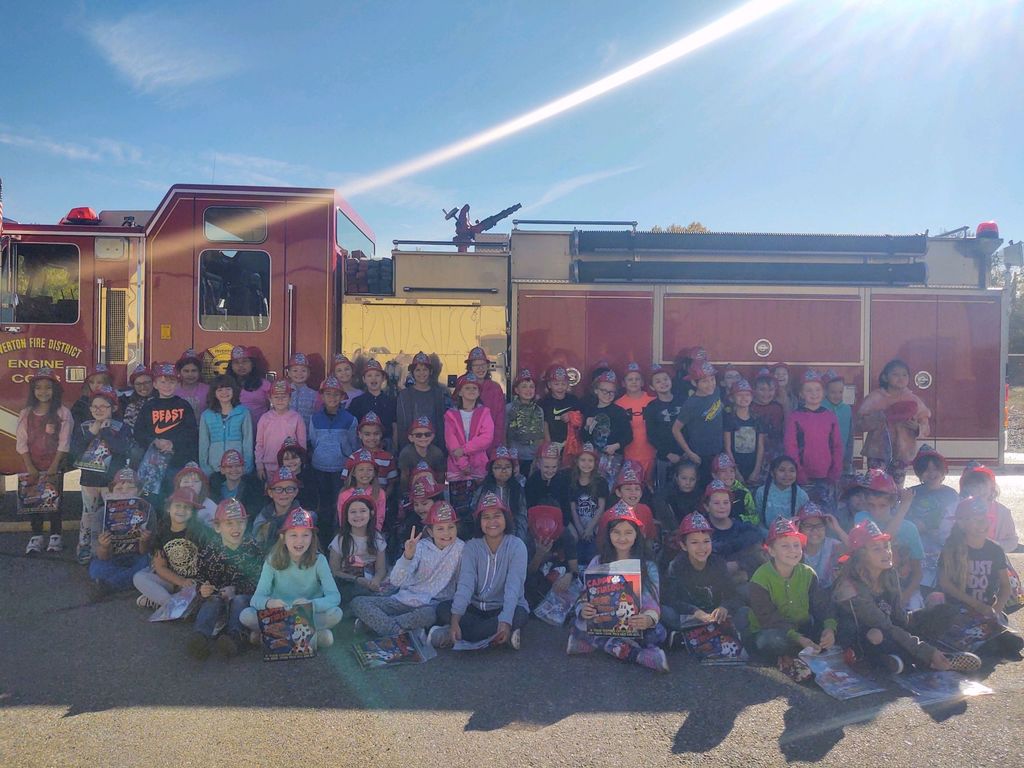 See you in the morning! Parent training: How to Read With Your Child Thursday (October 6th) 7:30 a.m. in the Title I Room
School is out early today 9/30 @ 12:35! No school on Monday, October 3rd. Have a safe weekend!